Flew 6 hours from Tokyo to Bangkok, met my friends at the airport and she drove me to her home town Phimai.
Phimai is usually 3 hours away (by car) from Bangkok, has a big ruin from Khmer empire, every November they have historical festival.
I visited here when I was 17, for my highschool trip.
I visited a high school in Phimai, and stayed in a local student's house.
This is how I met my friend.
This time, it is right before the festival, heavy traffic jam took us around 9 hours to drive there.
Now I am back to Phimai for Songklan festival.
On 6 am, me and my friend went out to buy some offerings to monks to 7-11.
For offering, anything can be fine except for alcohol.
We bought some instant noodles, snacks, juice, rice and so on.
In the region nearby Laos, they give some sticky rice instead of plane rice.
For me it was surprising to see those "offering pack" in 7-11!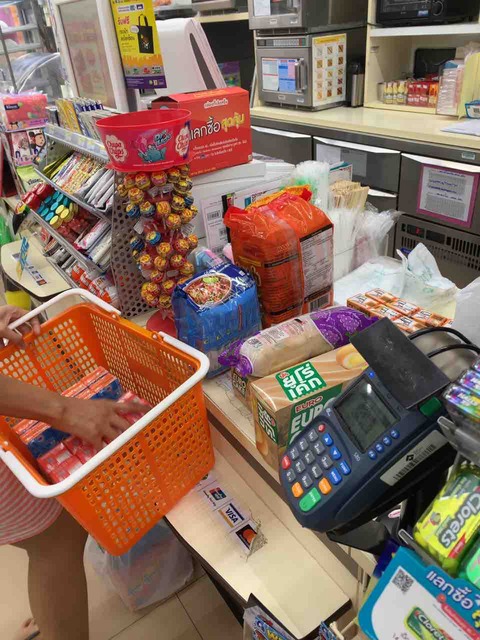 There are big offering celemony, since Songklan is originally the birthday of Buddha.
People take off shoes when offering, to show respect to the monks.
As a "reward" of offering, the monks chant.
For the chant, people say "saatu" instead of saying "thank you".

This is how the offering celemony takes place.
People are displaying a lot of stuff onto the desks.
The more monks coming, more offerings are displayed.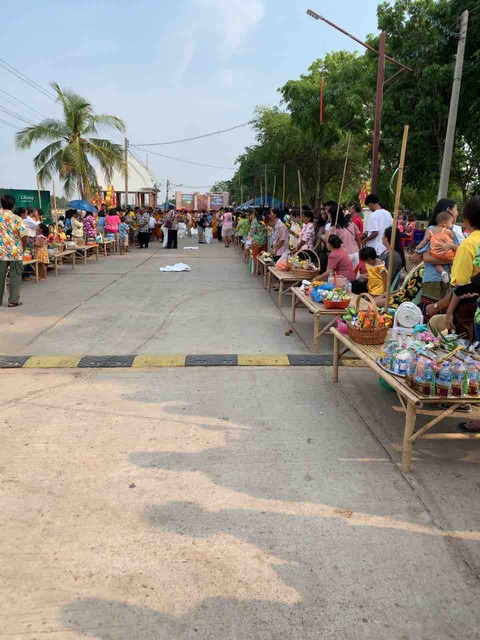 I am trying this offering.
The monk looks like "oh it's already full"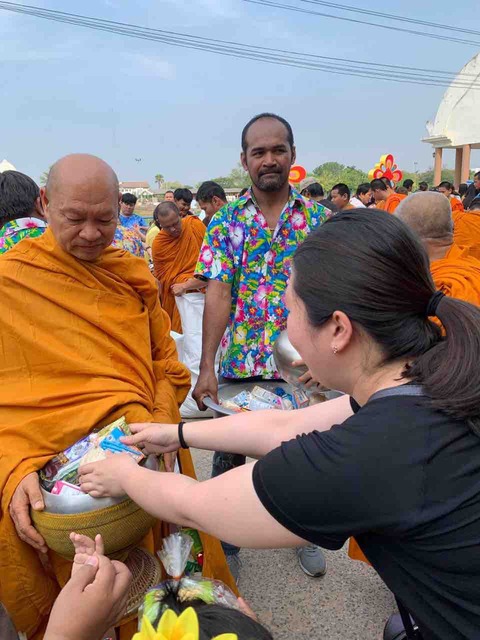 When monk's bowl became full, they put the offerings into a big bag.
If those food is too much, the temple offer to homeless people, never waste them.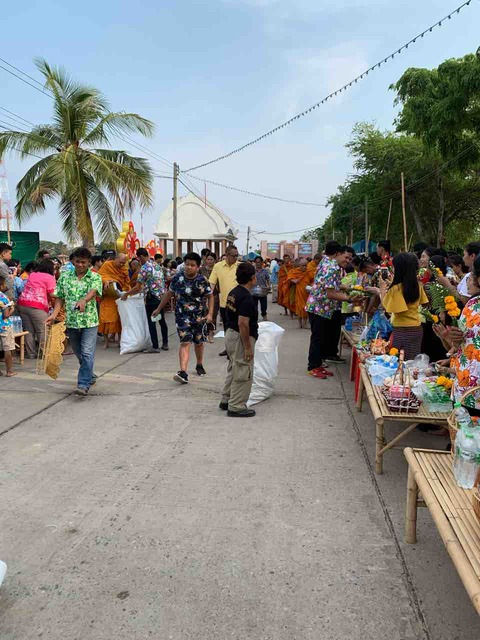 Little monks.
This is summer vacation for them, since boys must be a monk at least once in a lifetime, the best time to go to be a little monk.

In this offering celemony, splashing has not happening yet.
People once go home to prepare for the "fight".